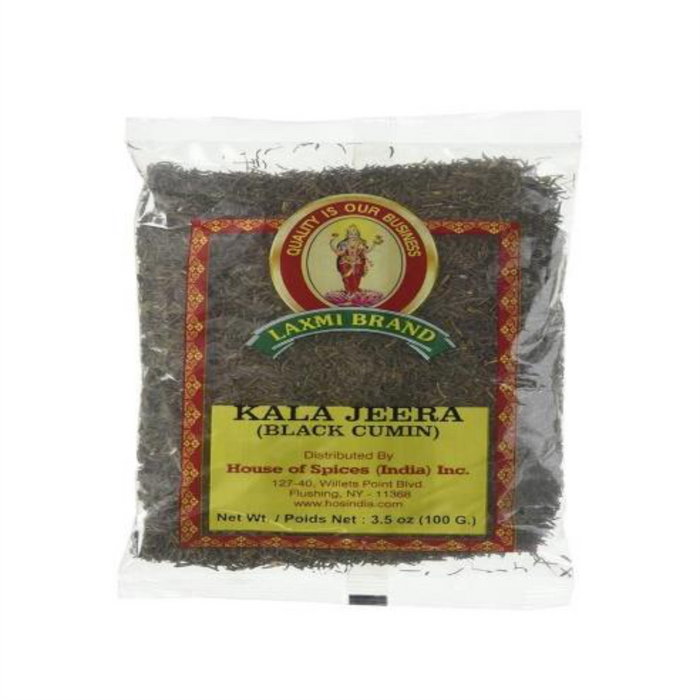 Laxmi - Kala Jeera (Black Cumin)
Laxmi Kala Jeera seeds are a member of the parsley family and are commonly known as caraway seeds. Kala Jeera seeds have a sweeter, more delicate flavor than white cumin seeds.
Our Caraway Seeds are particularly good in Indian rice recipes and are a pure and simple ingredient that adds flavor to any dish!